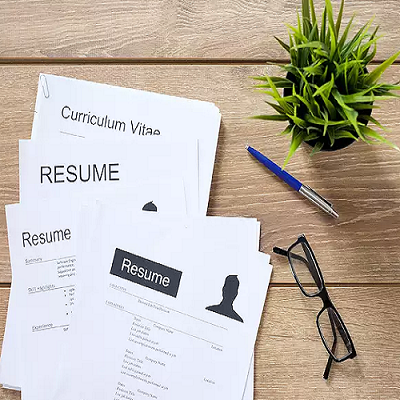 Resume is the first step of getting hired as you tend to upload your resume on Job Portals or sent it across to Recruiter or Hiring Manager to get yourself an interview. So, you must ensure the resume is well formatted and written if you want to secure the position you are applying for. Thus, taking the extra time to choose and prepare a winning resume will help you stand out to prospective employers.
You are aware Recruiters and hiring managers literally receive hundreds of applications for a single role, and sometimes only have time to scan resumes before deciding whether to progress candidates to an interview or not.
In order to make an immediate impact, Recruiters and Hiring Managers want to have a sense of who you are, what you can offer, and what you've accomplished that's relevant to the job you're applying for. So, your resume will need to communicate the following information to them:
1. Include an Executive Summary:  An executive summary stands out from the rest of your resume and immediately highlights what makes you a good candidate and mentioning Objective statements on resume have become outdated and ineffective now. An executive summary, on the other hand, summarizes your experiences from past jobs. This is especially important when you're applying for an executive-level position. You need extensive experience to get a high-level executive position, therefore demonstrating your experience immediately is necessary. Include your brief, three- to five-line, "elevator pitch" that summarizes your most relevant strengths and experiences and make the best case for why you are uniquely qualified for the job/Role.
Employers don't usually read resumes word for word—they typically scan resumes for only a few seconds. By listing your strengths in a clear format near the top of your resume, you communicate your best attributes in the first moments.
2. Keywords: Hiring managers spend most of their time skimming through resumes to identify keywords that match the job description. Each time you apply for a job, carefully dissect the job posting. Create a list of skills,knowledge, and experience required for the position that match your experience. After you've created a list, identify the strongest matches. These will be the keywords you'll use throughout your resume.
3. Roles and Responsibilities: You will need to tailor your resume to each particular job that you are applying for, so ensure that Job Title and Key roles and responsibility are explained as key pointers and bullets and not in paragraphs in your resume and relevant for the role offered. Although you need to clarify your previous role, it is also important your resume offers more then just a list of responsibilities. Whatever position you're applying for, highlight only your most relevant skills and experience. Outline skills you have that make you the perfect candidate, mention and highlight about projects or successes you've had that are relatable.
4.

Demonstrate achievement with Numbers:

Recruiters and hiring managers appreciate when you use metrics on your resume. If you can highlight specific results with percentages throughout your resume, for example, if you achieved above your target as a Sales Manager, make sure you state your targets as amounts or percentages and demonstrate how you've overachieved. If there's any particular story or relevant experience that you can expand upon, your cover letter is the ideal place to do it. Consider your resume a sneak preview into your cover letter details. Demonstrate and quantify results to provide them a sense of what you've done in the past and how effectively you communicate now.
5. Education History: Ensure you highlight relevant education certification, particularly when they have specifically mentioned desired educational qualification background required or criteria. Once you've got the details right, your resume will need to look, feel and read well if it's going to grab attention of hiring manager or recruiter quickly and effectively.
6.

Consider Adding Volunteer or Other Experience:

Listing volunteer work or other interests can add personality to your resume and help you seem more three-dimensional. These experiences can also help you highlight transferable skills you've gained outside of the workplace
7. Personal brand and online presence: Hiring managers would definitely want to check your personal web presence because it gives them the opportunity to learn more about you as a candidate. And Social media play's a vital role as majority employers have hired a candidate through social media. So, don't forget to mention links to your personal domain or online portfolio, for example Twitter or LinkedIn profile. This will make it easier for employers to learn about how you add value to your industry and have created a professional voice online. While this might seem like a lot, many hiring managers will digest this information in 30 seconds or less.
Apart from mentioned above key Highlights, don't forget the basics of resume writing:
Unless you're applying for a design role, a simple resume layout is best.
Make sure there's plenty of white space—an overstuffed resume is hard to read.
ensure your resume runs in reverse chronological order and is written as concisely as possible.
Skip the fancy graphics, pie charts, and illustrations, which don't play well with resume-scanning software.
Make sure there are no unexplained gaps in your work history.
Keep the language simple and attractive and do not use buzzing or fancy words for mentioning your skills and abilities, avoid excessive jargons.
Focus on Resume format, showcase your professionalism and organization by formatting it correctly. Make it easy to read with increased line spacing, proper grammar, and organized sections relevant to your past work experience.
Perfect spellings and grammar and avoid spelling mistakes so do read your resume even if it is copy paste format from your friends and siblings.
Keep your personal details short with just three to four lines consisting of your address, preferred locations and language known (as certain roles required language skills)
Add cover letter, it is an opportunity to impress the hiring manager, It is your chance to show a clear link between your knowledge, experience and abilities and the needs of the employer manager.
By following these tips, you'll create a stand-out resume that will get you noticed by employers in a positive way.